Need a last minute classroom writing activity for Mother's Day that also doubles as a perfect gift for your students' moms?  It's supermom to the rescue! It's a classroom writing activity! It's a bird! It's a mini-book! It's a plane! It's super mom!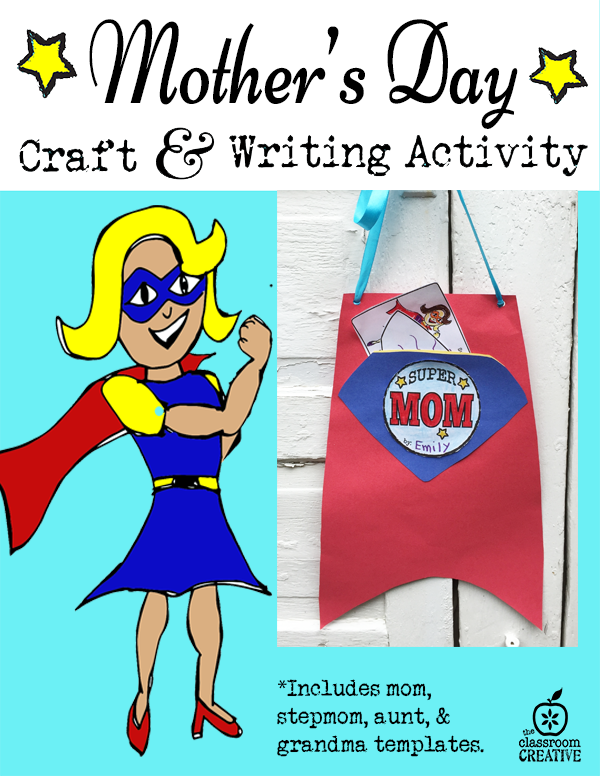 This adorable mini-book features art work by our very own Karen Whiteside, art teacher extraordinare.
Here's a preview of the mini-book's pages: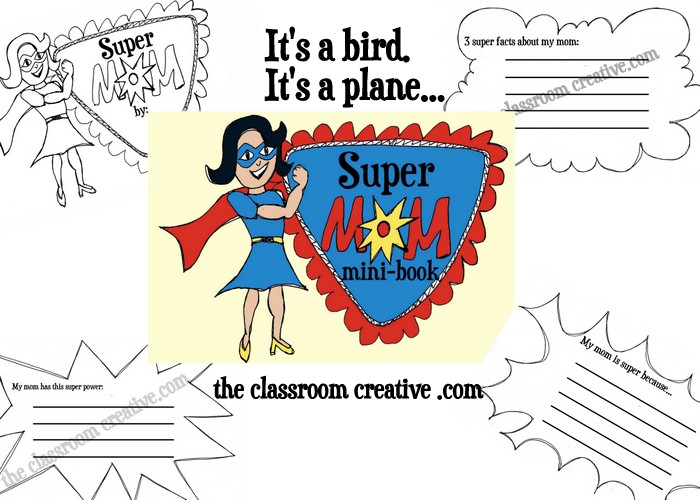 You can find our Super Mom Mother's Day Mini-book at our Tpt store.
Yup.  You've heard that right.  We are now over at TPT.

We also have a Father's Day Mini-book!

Now that you've fallen in love with us- stay connected with us.

Have a great idea and want to share it? Whether you have a blog or not we'd love for you to submit an idea here!

Happy May,

Nicolette