The other day, while I braved the lines at Costco before Chicago's polar plunge into -30 temperatures, I eyed a box.  After years of teaching on shoestring budget, I'm always on the lookout for the free and the cheap.  I needed this box, elbowing a few people out of the way to secure my buried treasure.  I kid.  I was stepped on a few times in pursuit of this box, but I prevailed.
This sad little box will have a second life as a repurposed book bin.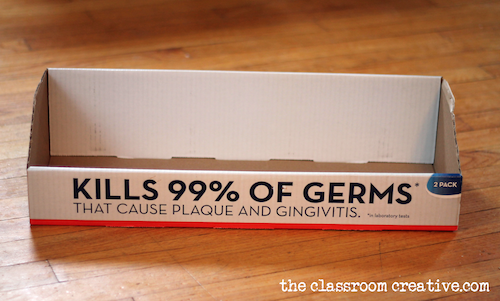 It may not look like much to you now, but soon, it will undergo a major makeover.  Plus, this hopeless cardboard box avoids the landfill, and adds necessary display storage for my massive, and I mean massive, picture book collection.  Given that it's meant to survive through shipping and the perils of retail, I know the thickness of this cardboard will stand up to my children.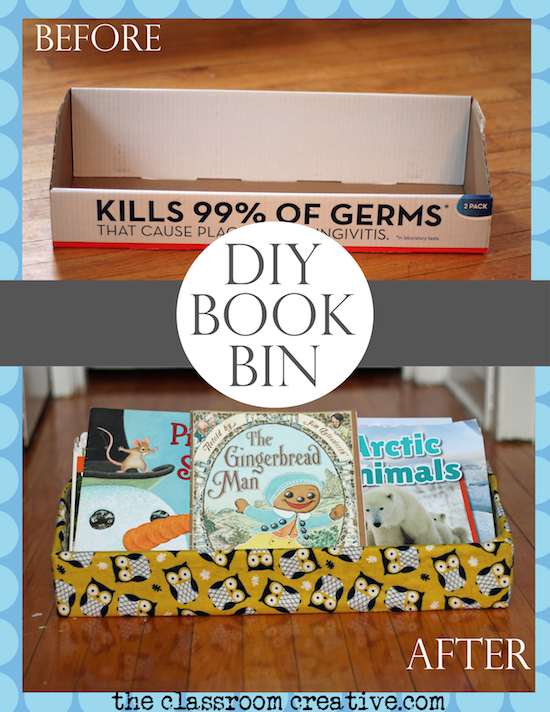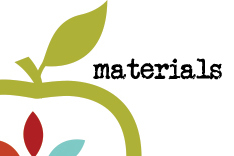 box with a low front and high back from your local warehouse club.
roughly 3/4 yard of fabric (depends on your box)
hot glue
scissors
marker
an iron if your fabric was as wrinkly as mine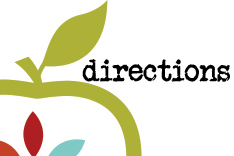 Cut fabric panels-all pieces are attached.  Be sure to miter your corners (see where the arrow is in the photo below). There is fabric on the bottom of the box as well.  I had to iron my fabric, because it was in storage for a long time.  Obviously, this was taken before said ironing happened.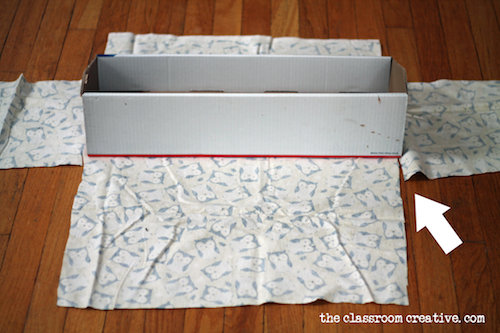 2.) Tuck, pull, and fold the fabric like you would a present.  Once you are happy with how one side looks, hot glue that area down.  Don't worry if it takes you a couple tries.  Hot glue is a forgiving medium that allows much readjustment.
3.)  After the exterior's sides are completed, measure out the interior's bottom, sides, and back of the box.  You can use the exterior of the box to gauge this, or even use a newspaper template.  Use those pieces for the interior of the box.  Again, simply hot glue down.
4.) Then, fill your box with thematic books or your kids' favorites.  Here's a sampling from some of our winter picture books.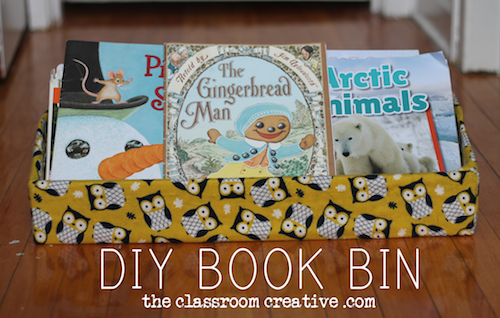 I can't get enough of that owl fabric.
Hopefully, this inspires you to make more storage for your book collection!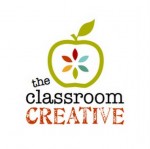 Stay connected with us at The Classroom Creative:

Happy Organizing!

Nicolette

Sharing this @Tater tots and jello
Sharing @ Sunday Showcase