Sunflowers are popular flowers to plant in classroom settings to kick off plant units.  I know my second graders adored planting their sunflower seeds in mini-clay pots.   I thought this sunflower craft idea, using packing peanuts and simple materials, would be a great finishing project for all your plant units!  Reusing or "upcycling" as it is known in the blogging world, is nothing new to teachers.  We've been making "something from nothing" since the dawn of schools!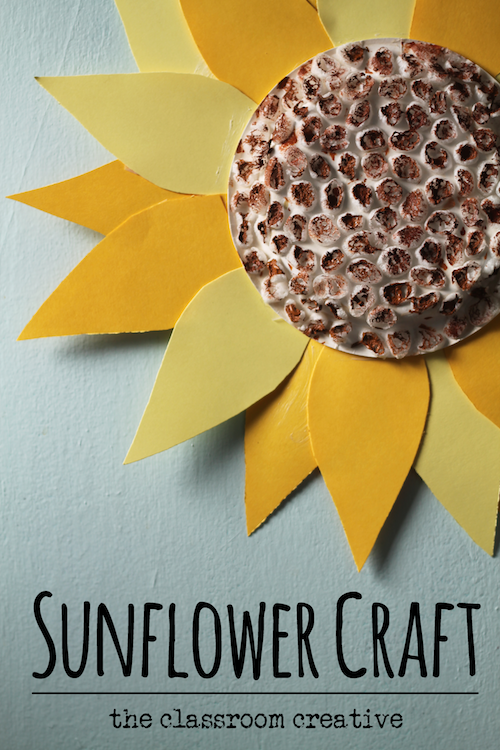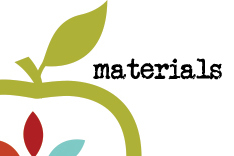 small paper plate
packing peanuts
glue sticks
scissors
paintbrushes
brown acrylic or tempera paint
shades of yellow cardstock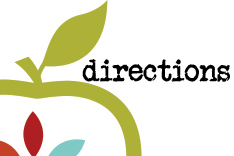 (Allow two class periods or days for this project.  You need the packing peanuts to really dry before you move onto painting.)
Cut packing peanuts into pieces.  Glue in circular patterns on the small paper plate.
Once dry, paint the packing peanuts brown.
Using the template, print and cut the petal directly onto two shades of yellow cardstock. Alternatively, you could  make several templates of heavy cardstock or file folders, then have students trace the template and cut their own petals.
Once the paint is dry, have students glue the petals on the back of the paper plate, alternating the colors in a pattern.
This would make a great garden bulletin board or a celebratory craft to complete your plant units.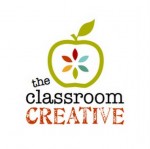 Stay connected with us at The Classroom Creative:

Happy Spring!

Nicolette

Sharing @Tatertots&Jello
(This post my contain affiliate links to Amazon and links to our TpT shop.  Thank you for supporting our blog.)