Ah, summer.  The media claims that all kids apparently lose everything they've learned from the school year and all their brains go down the "summer slide".  Not so, if parents and summer school teachers make it fun!  Whenever possible, Karen and I like to make activities that incorporate the visual…hence the whole mission of our blog.  CREATIVE.
Teaching kids to incorporate the "five senses" in writing is always a struggle, even in the upper grades.  Believe you me, I have graded many a junior high paper over the years.  It's not pretty, my friends.  Descriptive language for most kids is a colossal struggle, so practice makes perfect, right?
Sure, we could just fill out a worksheet, but what about a five senses bunting?  The kids could add to it after summer events, and build their 5 senses bunting with the sights, sounds, smells, sensations, and tastes of summer!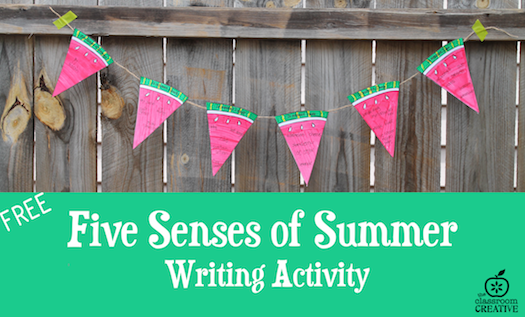 Best of all…this is free! Because we love you. Just download the file at the end.
For those who are very right brained, you could even collage with a few photos or images from magazines or the internet. For my son with autism, I plan to redo this with his PECS cards.  Is your child an artist?  Have them draw and label their words and phrases!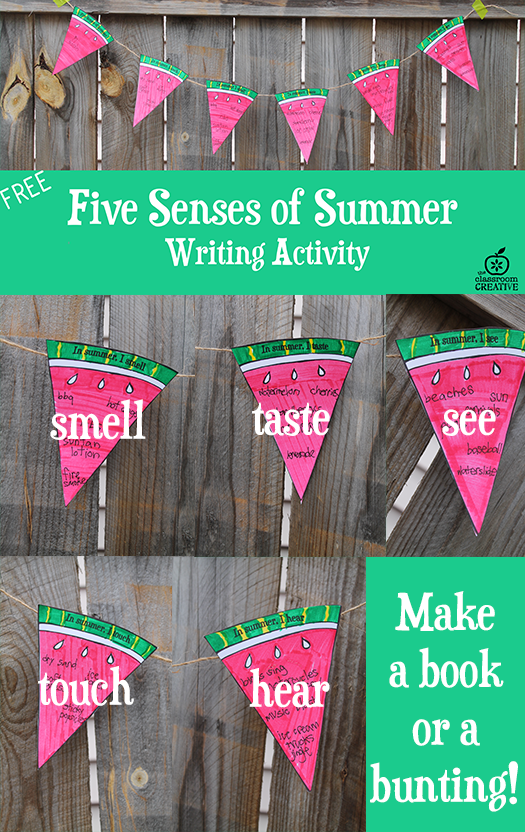 Download our free summer five senses activity .

As with all of our freebies, this is personal/classroom use only.

If you feature this post, please link to this post and not our PDF file.
 Check out our other summer watermelon ideas!
This post is a part of watermelon week: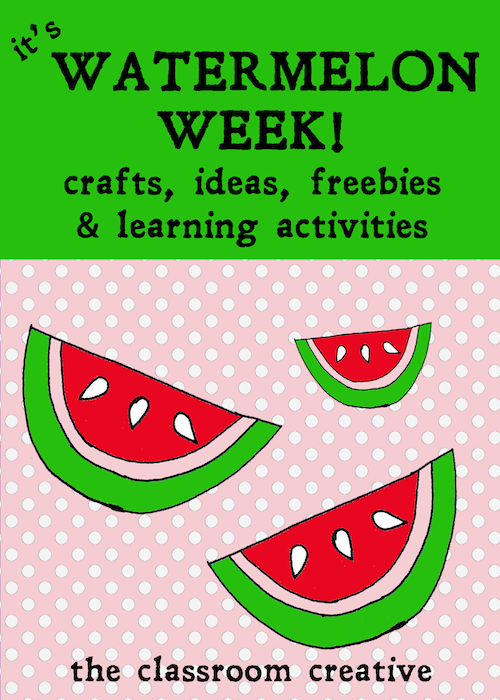 p.s.  If you love bunting, we have two adorable bunting packs over at TpT! Great for classroom life and parties.  Or just because.
mustache bunting pack ::  polka dot bunting pack
Stay connected with us at The Classroom Creative:

Stay tuned for more summer and watermelon ideas!

Nicolette
This post my contain affiliate links to Amazon and links to our TpT shop.