As a part of our ongoing thematic weeks for the summer, we have a fun way to play with words whether you are teaching summer school or looking to keep your kids on the top of that "summer slide".  This compound word freebie is simple.  After cutting and laminating, place the cards in a scattered pile and have the kids try to guess and create some summer-themed compound words, using only either the first or second part of the word.
If they come up with "fake" words like "fireberry" and "strawsuit", they write them in the nonsense column.  There are 10 real summer compound words (and a few hidden ones you can use as a bonus).  As the kids make their discoveries, use the recording sheet.
This is a great hands-on introduction to compound words!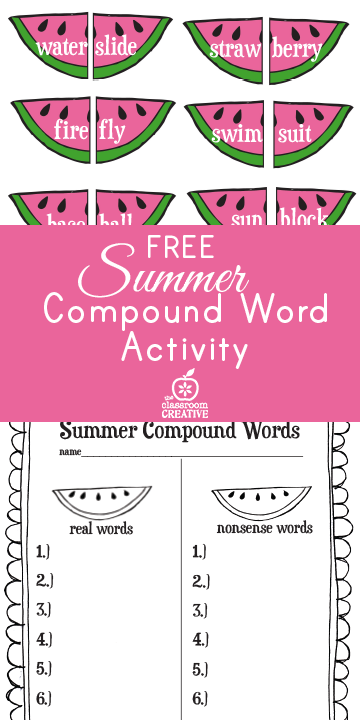 Download compound word summer recording sheet.

Download watermelon compound words cards.

Download watermelon compound words cards 2.

(This is for personal/classroom use only.  No commercial use allowed.

If you'd like to feature this freebie, please link to the post and NOT the pdf file).
 Check out our other summer watermelon ideas!
This is a part of watermelon week!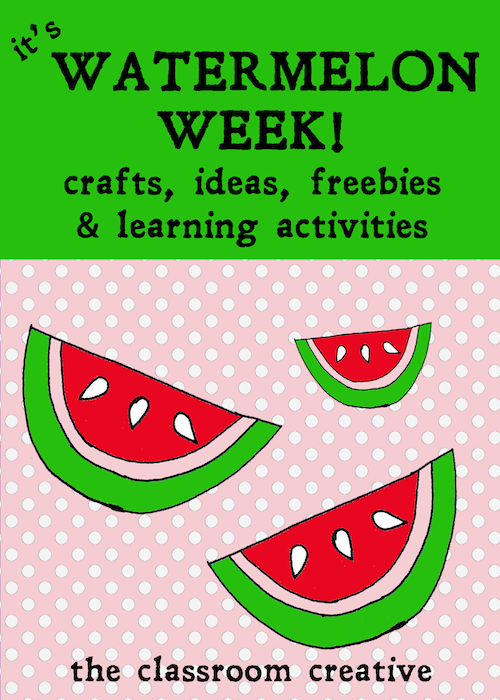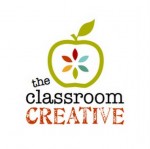 Stay connected with us at The Classroom Creative:

Stay tuned for more summer and watermelon ideas!

Nicolette
This post my contain affiliate links to Amazon and links to our TpT shop.