Ah, beloved ice cream. Beyond summer's #1 treat, it's a perfect learning opportunity using the inquiry method to dissect the ingredient list in store-bought ice cream versus homemade ice cream. For those of you who are dairy-free or vegan, you could also compare the ingredients in those brands versus homemade versions.
Kids as young as kindergarten who can read are capable of this investigation. My youngest son, who is to turn 5 in July, reads labels at the grocery store and announces to anyone who will listen: Why is there high fructose corn syrup in ice cream?  (He has a corn allergy, so he's always on the hunt).
We made some graphic organizers to help you all tackle this ice cream science activity with your kids.  My bet is that homemade ice cream will win. Grass-fed dairy preferred of course.
Upon discovering some of the additives and thickeners in store-bought ice cream, it's time to pose the most important question in the inquiry method: WHY?
Have your kids hit google and figure out the why behind additives like locust bean gum and whey.  They could even call local old-school ice cream parlors and ask their owners about their ingredients.  You can visit stores and read labels together.  In a school setting, have kids bring the containers of ice cream from major store brands and google some old-fashioned ice cream recipes.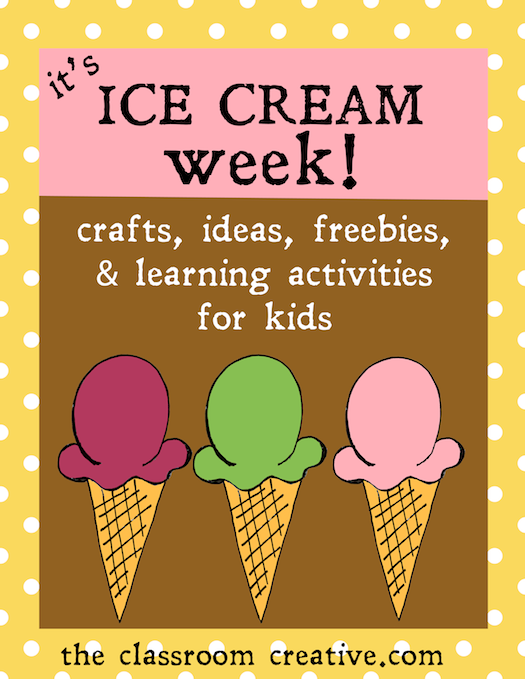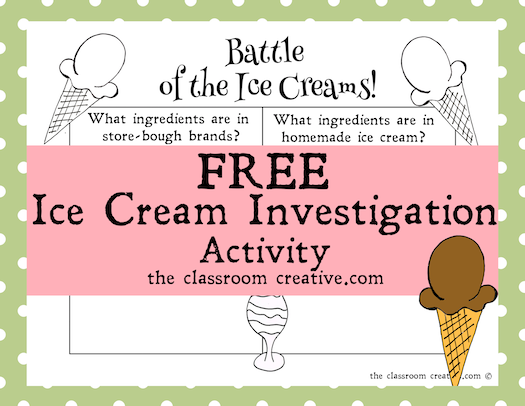 HERE ARE MORE ICE CREAM IDEAS FROM OUR SUMMER101 ICE CREAM WEEK!
Download the battle of the ice creams.
FYI: we have two other resources at TpT with an ice cream theme: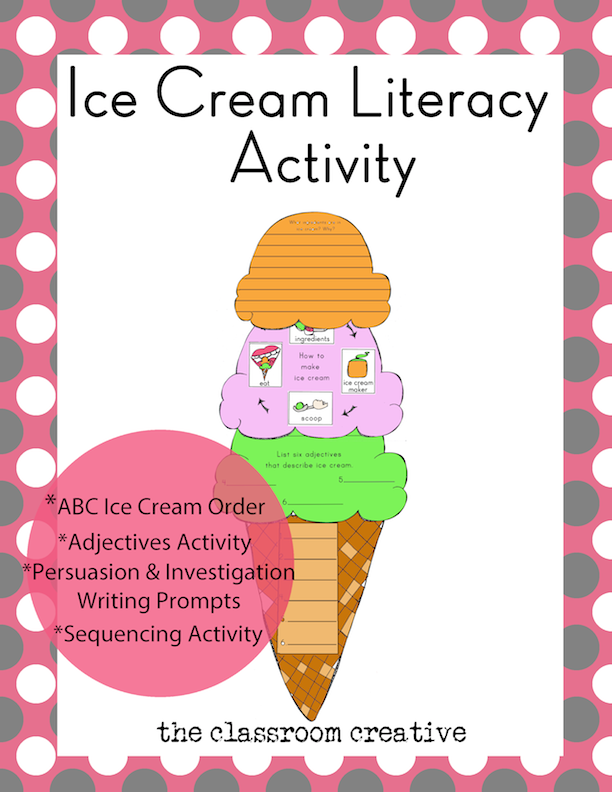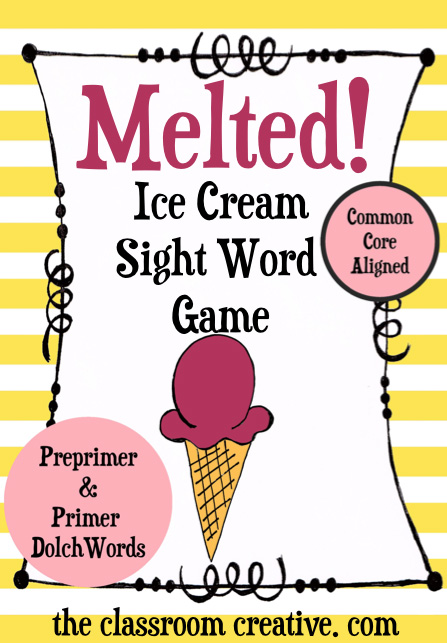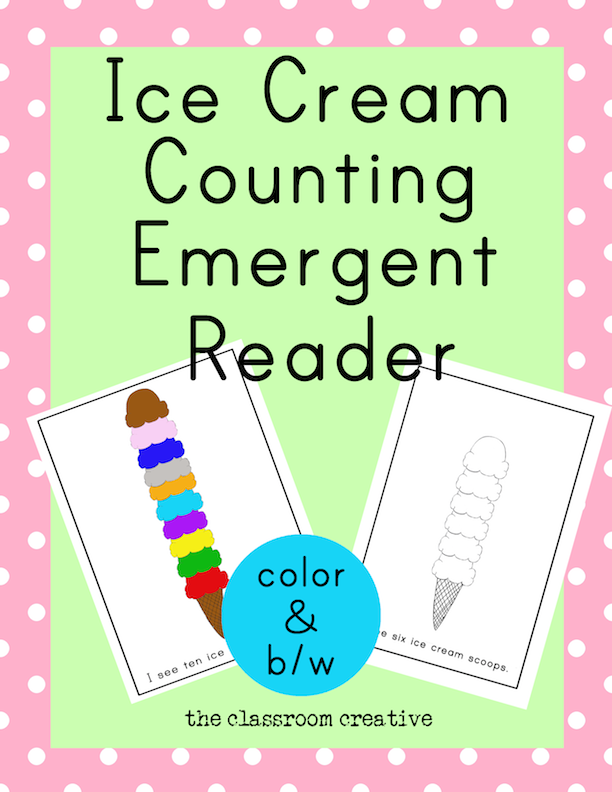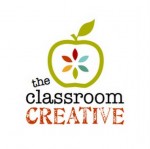 Connect with us at The Classroom Creative:

Stay tuned there is more ice cream fun in store!

Nicolette
This post my contain affiliate links to Amazon and links to our TpT shop.