In an ideal world, we would have unlimited funds for our classrooms.   Since this is not the case, teachers MUST be savvy when gathering classroom materials. I compiled a list of free ideas and resources for your classroom.  I hope my list helps make your classroom spending streeeeetch!
Free Classroom Material Ideas and Upcycled Material Ideas:
Cardboard boxes. Grab them from your local chain store (Target, Walmart, etc.) Don't be shy about asking for boxes. They are more than happy to share. 

You can see

here

how we created a book shelf from a box. Click

here

to see ideas for box project crafts. 

Use an old coffee can to create an "I can do it!" jar.
Use an old shoe box to create a rewards system.
Use a pallet to create book storage in your classroom.
Ask parents to volunteer and donate supplies via this idea.
Talk to your local businesses about donating $5 gift cards as classroom incentives.
Contact big businesses for donations like paper, classroom supplies, iPads, etc.
Website Ideas:
New to the scene is PledgeCents.com 

Look into

 DonorsChoose

. Spread the word too.

Also look into iLoveSchools.com. Again share the love and spread the word about this site.
Sign up on TeacherspayTeachers. TpT weekly emails 10 free download and if you type in a category chances are someone has made a freebie for it.
Teachers Notebook also has weekly freebies and offers free downloads.
Check out all these FREE printables:
Stop by our free math printables section here for your math centers.
Better yet stop here for our free organizational printables.
Finally, this page is loaded with free printables for every holiday and season!
Do you have an amazing FREE tip?  Email us we would love to add it to our list or feature you on our site!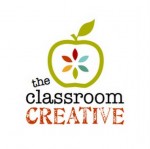 Stay connected with us at The Classroom Creative:

Happy school year!

Karen
This post my contain affiliate links to Amazon, links to our TpT shop & TN shop.