Summer learning should be as fun, play-based, and as hands-on as possible.  Keeping kids' minds going with learning games, beyond just reading a ton of books, is critical for a smooth transition to school this fall.  Typically, adding art, movement, and the outdoors to learning games are surefire ways to engage kids. 
Word sorting is an important part of a strong literacy education: it teaches categorizing, pattern-recognition, and higher-ordered thinking. Word sorting was a huge part of our curriculum last year in kindergarten, and rather than spend time indoors completing worksheets, we spent the gorgeous July afternoon making these word sorting rocks and playing a literacy version of Hide and Seek: Hide and Go "Word Sort".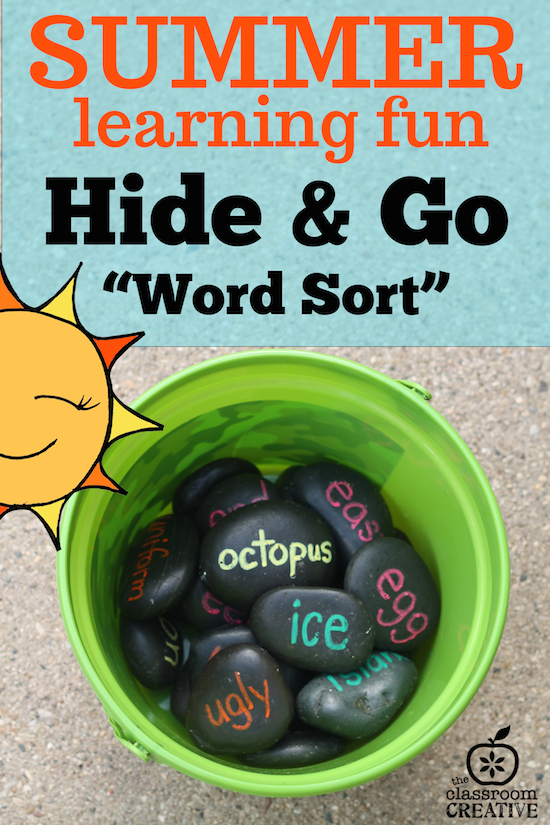 My soon-to-be first grader enjoyed reviewing some of his skills from our school year, and even made up variations of the game on his own. Soon enough he was doing the hiding and making me find the words by vowel sound! We printed six words from each vowel sound to review the short and long sounds of each vowel.  To make this game more complicated for older children, choose words with a medial (middle) vowel sound or vowel team such as beat, boat, box, etc. That medial sound is a trickier concept for primary-aged kids to master!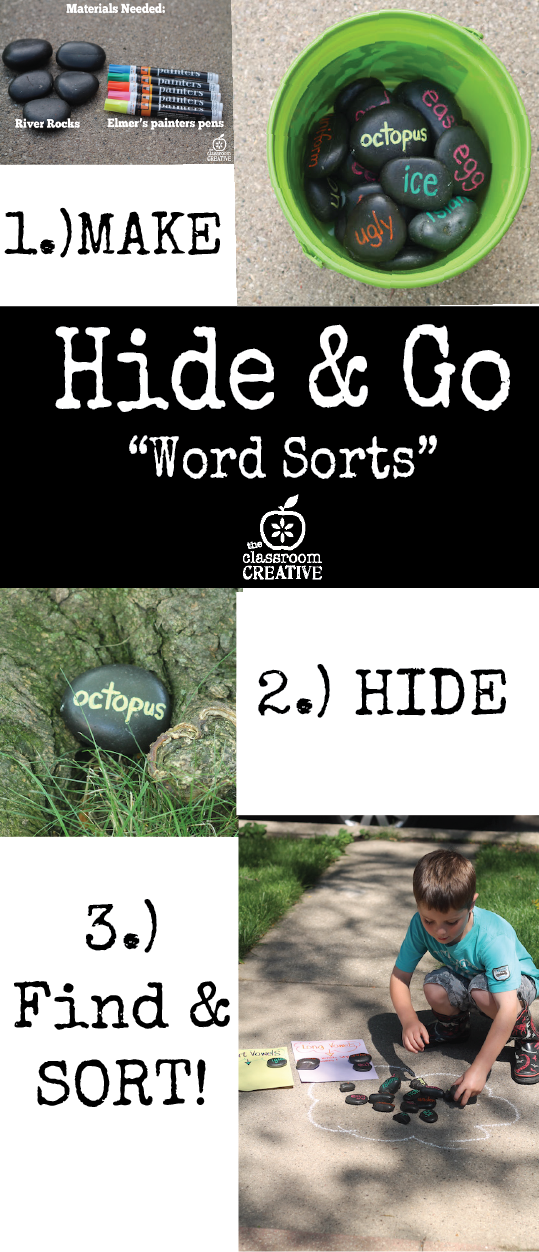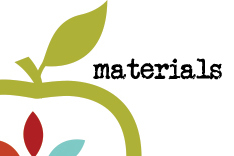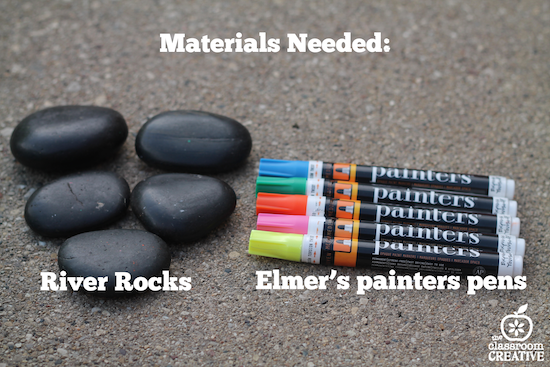 1.) River rocks.
2.) Elmer's painters pens in a variety of colors.
3.) A list of words your child needs help with.  We worked on vowel sounds, with a focus on initial sounds.
How to Play:
1.) Make the rocks using Elmer's Painters.  These paint pens are filled with vibrant acrylic paint that is permanent.
2.) Play "Hide and Go Seek", but hide the rocks instead of the traditional way to play.  Once all the rocks are hidden, unleash the kids to find as many rocks as they can!
3.) Use simple paper with the sorting categories on top, and sort away the day!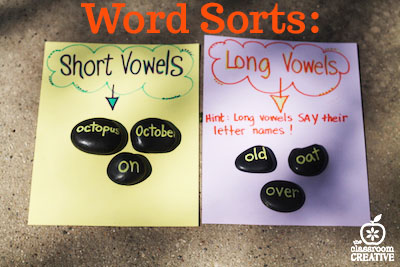 My son wanted me to time him, adding more fun to the game. If you are doing this with multiple children, adding a stopwatch or timer could make this more competitive!
Here's some ideas on types

of word sorts by grade level:

 
Preschool & Kindergarten

: For pre-readers, focus on drawing pictures to teach initial sounds.  Start with consonants with a "pure" sound like /b/ or /p/ is a safer bet because vowels have MANY variations.  Sight words could also be used, and you could sort them by number of letters in each word.

First Grade:  Comparing two word families like /at/ vs.  /ot/.  Sorting fun summer words by number of syllables would be a fun list to tackle as well.

Second Grade: Contractions, compound words, and words with tricky sounds like /dge/ and /ge/  are great to practice at this grade level.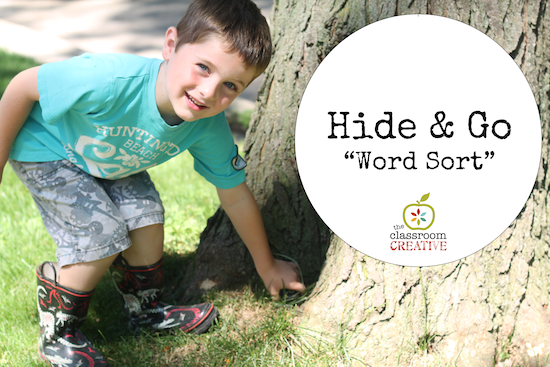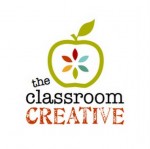 Stay connected with us at The Classroom Creative:

Enjoy these last weeks of summer fun!

Nicolette
Sharing @TBA & @TaterTots&Jello

We are excited to be a part of Elmer's blogging team.  This post is sponsored by Elmer's.  All opinions are 100% ours.